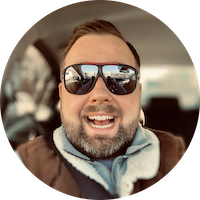 Hi, I'm Peter and I'm based in Sheffield, UK.
I hold a Bachelor degree in Computer Science from University of Technology in Szczecin, Poland.
I currently work as a Senior Infrastructure Engineer for WANdisco where I look after the global IT infrastructure spanning multiple continents.
I have a deep love for doing things right, networking, automation and DevOps culture.
I'm passionate about Open Source Software and coding/scripting. You can find the source code of my latest projects on GitHub.