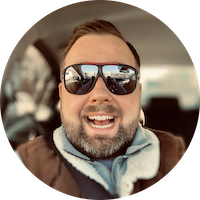 Hi, I'm Peter and I'm based in Barnsley, United Kingdom.
I hold a Bachelor of Computer Engineering from West Pomeranian University of Technology in Szczecin, Poland.
I'm passionate about DevOps culture, Open Source Software and coding/scripting - you can find the source code of my latest projects on GitHub.
Outside work, when I'm not spending time actively with my family, you can find me tinkering with new technology in my home lab running off 19" server rack in the garage.